How to set up an implant surgical room: a checklist
Periodontist Scott Froum and dental assistant Theresa Tolsdorf explain the room setup for implant surgery, offer a suggested armamentarium and materials list, and cover the steps involved in the room breakdown.
May 10th, 2011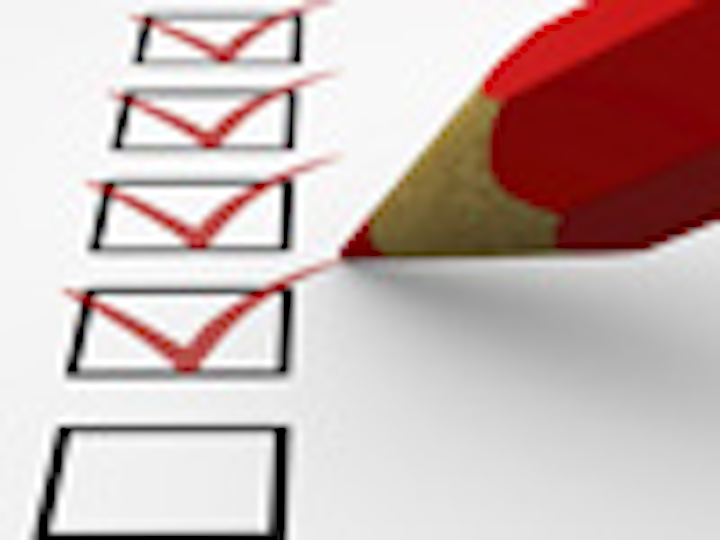 By Scott Froum, DDS, and Theresa Tolsdorf

So you have decided to start placing implants in your office. You have finished a residency program, taken a few training courses, and/or have self-educated yourself in implant surgery. Now what?

Many courses and training programs focus mainly on the surgical skills and techniques needed to physically place implants. Much more rare are the training modules that incorporate the needed armamentarium, materials, and set-up procedures required to start placing implants in your office. Here is a brief summary of the basic instruments and setup needed prior to placing your first dental fixture.

Room setup

All counters, chairs, monitors, and working spaces should be thoroughly wiped down with CaviWipes, CaviCide, or whatever cleaning supplies you may have in your office. Sterile drapes are to be placed on and fastened to countertops, especially under the implant machine, implant drill kit, and surgical cassette. Preparation of the implant machine and surgical kit should be done with sterile gloves on. Sterile tubing is to be placed on the suction hose and on the handle of the drill. Although the room need not be sterile, it certainly should be clean and free of dust and visible debris.

Consent forms and paperwork should be completed prior to the sterile draping of the patient. The patient should be clothed in a sterile surgical gown, bouffant cap over hair, sterile drape used as a bib, and eye protection. Doctors and assistants should be wearing sterile gowns, gloves, bouffant caps, and safety glasses during all surgeries. Before the patient begins surgery and as the patient is about to leave, review postoperative instructions and the home-care regimen. Give the patient medication or prescriptions, sterile gauze, and ice packs for home care.

Suggested armamentarium and materials
Sterile surgical cassette (complete with basic pack, anesthetic syringe, surgical blade holder (2), periosteal elevator(s), tissue forceps, incision reinforcement tool — i.e., Orban knife or Merrifield's knife — needle holder, scissors, hemostat
Sterile Monoject syringe (irrigation)
Sterile gauze
Sterile water
Sodium chloride
3 sterile cups or basins (for water, saline, and sharps)
1 small garbage bag on side for bloody gauze
Surgical blades
Anesthetic — i.e., lidocaine, Septocaine, Carbocaine, and/or Marcaine
Sterile dappen dish/bone basin with bone syringe (if grafting is needed)
Sutures — i.e., 4.0 and/or 5.0 w/ fs2+p3 Vicryl and/or chromic gut (soak in sterile water)

Room breakdown
Remove all sharps from surgical tray.
Discard all bloody gauze.
Wipe down instruments, drill, and drill kit with sterile water.
Put all drills back into their proper place in drill kit.
Remove contra angle from motor. Very important: Recap motor before sterilizing or wipe down with CaviWipes (or whatever cleaning supplies you use in your office).
Disassemble implant machine, foot pedal, and handpiece. Wipe down everything. (Keep all machine parts together in one spot.)
Clean suctions thoroughly.
Clean chair with CaviWipes.
Remove and replace all barriers in the room.
Very important: Spray the handpiece with KaVo spray to clean out blood and dirt from ball bearings. This will help keep your handpiece running well with fewer repairs. Place into sterile pouch for sterilization.

Author bios
Scott Froum, DDS, is a periodontist and co-editor of Surgical-Restorative Resource e-newsletter. He is a clinical associate professor at the New York University Dental School in the Department of Periodontology and Implantology. He is in private practice in New York City. You may contact him through his website at www.drscottfroum.com.

Theresa Tolsdorf is a dental assistant with 30 years of dental assisting experience. She has been assisting with dental implant surgery for more than 14 years. She has been a dental implant assistant at the Stony Brook University Dental School in both the Periodontal and Oral Maxillofacial Surgery Departments for close to 10 years. She is currently an assistant in a periodontal private practice and also works as an implant consultant and trainer for a dental implant company.