A guide for the new dentist on how to build your online reputation
Nowadays if your business is not plastered everywhere online and listed on social media, your practice is not performing at its highest potential. So where do you start, and how do you build? Kyle L. Summerford shows you how to get your dental practice on the map and make sure you take an active part in building your online reputation.
Oct 23rd, 2013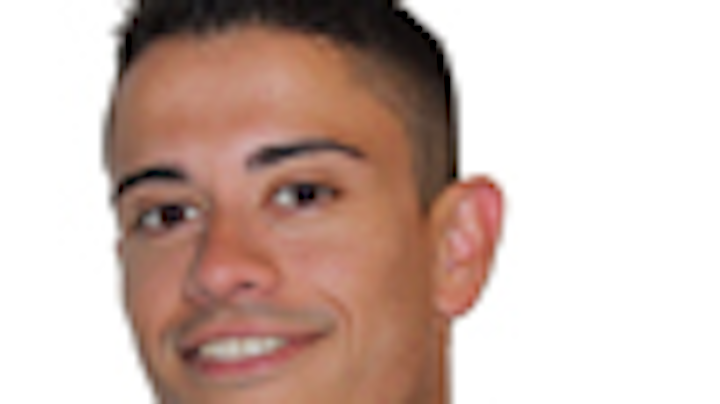 Nowadays if your business is not plastered everywhere online and listed on social media, your practice is not performing at its highest potential. So where do you start, and how do you build?
Many companies offer online reputation monitoring and development, such as mine. Paying for online reputation building can benefit a new dentist in more ways than one, but it can also have a detrimental effect if not carefully monitored. In this article, I will go through some of the immediate ways to get your business on its feet and lifted into the new world of social media networking cyberspace.
Related |Your online reputation: Understanding what people are saying about your practice on the web
Get your business on the map!
As a new practice owner, you have to establish your online presence. Any business that is not listed online cannot flourish like it should. First and foremost, make sure to get a website developed by a reputable company. I have worked with PBHS and River Bridge design. These two companies are very experienced and have a great team that pays close attention to detail and design.
Developing your website can take time, so in the meantime you should make sure to get listed on Google Places for Business, Yahoo local, and Citysearch. These three listings are somewhat vital and help to build the core foundation of your new dental practice. Make sure to set up an online account for each website using the same email address. The steps are relatively simple and not very time-consuming.
Related |Interview With a Dental Icon: Dr. Bill Dorfman
Online reviews!
Once your online presence is set in place, now is the time to get to work on generating online reviews. This can be tricky though. We would, of course, love to have a 100% positive review performance across the net, but the reality of it is, you just can't please everyone. All it takes is one bad review to cause a shift in business performance. The idea is to somehow persuade patients to give you a positive review. How can you do this? Well, one of the best ways to collect a positive review is to ask the patient when he or she is sitting in your office. It's a good idea to have a laptop in the reception area that can be used for patients to post their reviews. Another beneficial system that I offer to dentists is the ability to pay a low monthly fee, which includes a mobile tablet equipped with the ability to push out reviews to multiple online review sites. A team member gives this tablet to your patient while he or she waits to be seen for the appointment. This system has proven time and time again to be effective and successful in generating positive reviews.
Online review self-monitoring!
Once you start collecting online reviews as a business owner, make sure to keep a close eye on your online reputation. Glancing periodically to see how your practice is performing is a good idea. Start by Googling yourself or your office name. Taking a few minutes out of the day to do this simple, quick task can help you get an idea of what you should work on within your practice. Typical reviews could include general complaints about esthetics, staff, or even something as important as the cleanliness of your office. This can all be used as constructive criticism and applied if you are willing to understand and accept improvement. These types of reviews can also assist you in providing staff training on sales techniques, treatment case presentation, proper telephone etiquette, staff attire, and visual appearance. Believe or not, these factors all have a direct effect on the performance of your practice.
Social media marketing
How does social media work? The idea is relatively simple — it helps you build connections with people in the hopes of generating more business.
How do you succeed in social media marketing? Build your audience and establish more connections while keeping your audience engaged in your marketing campaign.
Where do you start? Be sure to build a web presence by establishing accounts on social media sites such as Facebook and Twitter. Make sure an experienced person or company manages these social media campaigns for your practice. There are many companies that offer the ability to manage these sites for you at a low monthly fee. These same companies tend to post daily tips, photos, and blogs as updates to Facebook and Twitter news feeds, increasing your online presence. These companies may also be able to include a custom Facebook page layout that is tailored specifically for your dental practice. Regular postings of offers and promotions should be listed on your social media pages as this helps to promote your business, hopefully generating more online word-of-mouth referrals.
If you are a new dentist and need some additional tips and info, feel free to contact me.
Also by Kyle Summerford |3 common mistakes to avoid to succeed in dental case acceptance and collections
Kyle L. Summerford received his B.S. from St. Johns University in Queens, N.Y., with a major in biology. Over the last 12 years of working in the dental field, he has learned the business aspects of dentistry from some of the most successful dentists located throughout the tristate area. As an independent dental consultant, he provides his expert knowledge and advice to help new and failing dental practices. He offers education to staff members based on sales pitches and persuasion techniques, which increase overall case acceptance. His innovative management and marketing strategies have been proven effective in minimizing overhead costs and increasing production and collections, leading to a healthy, successful dental practice. You may contact Mr. Summerford by email at dentalpracticeoptimization@gmail.com, on Facebook at www.facebook.com/RescueMyDentalPractice, or via his website at www.rescuemydentalpractice.com.