Eight great new products introduced at the 2011 Greater New York Dental Meeting
After walking the halls of the Javits Center and seeing what's new and what's hot in the dental industry, here are eight new products that Kevin Henry thinks will make an immediate impact in dental practices around the country.

Dec 1st, 2011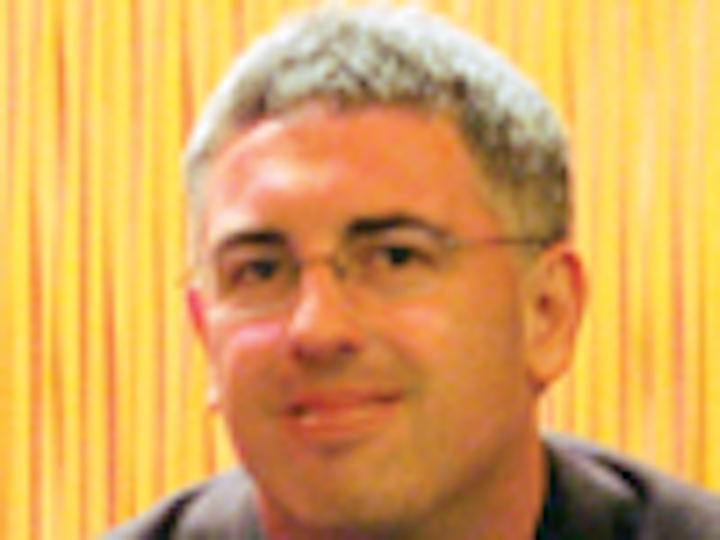 By Kevin Henry

After walking the halls of the Javits Center and seeing what's new and what's hot in the dental industry, here are eight new products (listed below in no particular order) that I think will make an immediate impact in dental practices around the country.

PreNew PreView by Jason J. Kim Dental Aesthetics — I sat through the presentation by this master ceramist, and I was very impressed with what I saw. This is a simple two-step process that is really a unique way to boost your case acceptance. Patients are able to get a preview of their new smile before the actual restoration work is done. No drilling, no anesthesia, no discomfort, and the process takes about 15 minutes. An impression and photo of the patient's existing smile is made in the first appointment, and the dentist applies the "new look" over the patient's existing teeth in the second appointment. Imagine the look in a patient's eyes when he or she sees the new smile. Talk about motivation to move forward! Also, the cost to you is around $100 for each PreNew PreView realistic study model. For more information, visit www.jasonjkim.com.

Cavitron integrated systems by DENTSPLY Professional — Imagine having your Cavitron easily integrated into your equipment. That's now a reality with this new step in technology from DENTSPLY Professional. A quick selection guide chart shows dental professionals how the Cavitron can be integrated with delivery systems from A-dec, Pelton & Crane, Midmark, Belmont, Royal Dental Group, Marus, DentalEZ, Sirona, Summit Dental Systems, and Forest Dental Products, Inc. This makes it a very easy process that can make a difference in the look and performance of your dental practice. For more information, visit www.professional.dentsply.com.

Henry Schein's Total Health™ Beyond the Mouth program — This is an integrated wellness and education program that informs patients of the integral link between oral health and total health, and assists dental professionals in uncovering potential systemic health problems, including periodontal disease, oral cancer, sleep disorders, heart disease, and diabetes. Developed in collaboration with the American Academy for Oral Systemic Health, an organization of health care leaders and health professionals dedicated to the relationship of oral health and whole body health, Henry Schein Dental's Total Health Beyond the Mouth includes the Total Health Checklist, which, together with screening and diagnostics, assists dental professionals in uncovering health problems, assessing a patient's oral health, and its impact on their total health. After completing the checklist, patients are given the Total Health Brochure, a powerful educational tool about the integral relationship between oral health and total health, the significance of periodontal disease, and the close links between other health conditions and oral health. If any potential issues are uncovered through the dental team's review of the checklist, the patient is provided with a laminated Total Health Patient Guide to prepare for a health discussion following treatment, including discussing further screening and treatment options. For more information, visit www.henryschein.com.

Henry Schein's Sleep Complete™ — Sleep apnea is a serious problem worldwide and one that is drawing more attention within the dental community. To address it, three leading companies are joining with Henry Schein to provide Sleep Complete, a new comprehensive solution for dentists to incorporate sleep medicine into their practices. Providing all of the information and products necessary for the successful implementation of dental sleep medicine into the dental practice, the program was developed in collaboration with Nierman Practice Management, Modern Dental Laboratory USA, and Itamar Medical. Henry Schein Dental's Sleep Complete program provides tools to address all of the key components of dental sleep medicine —education, treatment, reimbursement, and monitoring. For more information, visit www.henryschein.com.

The Zoom WhiteSpeed Light-Activated Whitening System by Philips — Zoom WhiteSpeed offers different intensity settings that allow dentists to make adjustments for patients who may experience sensitivity during the whitening process, giving patients comfort while still providing the results they expect. Out of the more than 500 patients who participated in testing of the new Zoom WhiteSpeed, 94% indicated they would recommend the treatment to family or friends, and more than three-quarters said they felt little to no discomfort during the treatment. The new light is proven to whiten teeth up to eight shades in just 45 minutes. For more information, visit www.philipsoralhealthcare.com.

LeeJect Syringe and Needle — When I saw this product I immediately thought, "Wow, that's simple and smart." Dr. Alexander Lee, a diplomate of the American Board of Oral & Maxillofacial Surgery, has introduced a new way to handle needles in your dental practice. With the LeeJect, there is no need to recap or unscrew contaminated needles. When you're finished with a needle, you simply hold the syringe upward and rotate the syringe 180 degrees so that the needle falls into the sharps container. Also, a self-aspiration feature is built in, and sharp triple bevels of needles allow for easier penetration. For more information, drop Dr. Lee an email at safetyshot58@yahoo.com.

TheraCal LC from Bisco — When the dental pulpal complex needs some insulation and protection, Bisco has a new product for you to try. TheraCal LC is a light-cured, resin-modified calcium silicate-filled liner designed for use in indirect and direct pulp capping, as a protective base/liner under composites, amalgams, cements, and other base materials. It can be used as a replacement for calcium hydroxide, glass ionomer, RMGI, IRM/ZOE, and other restorative materials. For more information, visit www.bisco.com.

New full mobile solution from Officite — This offering from Officite allows dental practices to reach new patients anywhere, any time. The mobile website solution optimizes your practice's website for complete viewing on all mobile devices, including smartphones and tablets. Image animations are included on the mobile home page, and social media channels are also integrated. Among the great mobile features offered are door-to-door directions, appointment requesting, and making one click to call your practice. For more information, visit www.officite.com/d.