Centric relation mysteries, Part 2: when do we need it?
In Part 2 of this series, Surgical-Restorative Resource co-editor Dr. Chris Salierno continues his discussion of centric relation and considers situations that may benefit from this special jaw relationship.
Nov 9th, 2011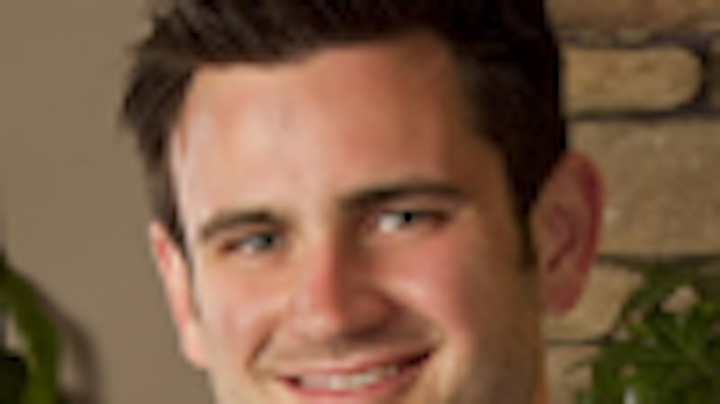 By Chris Salierno, DDS

Click here to read "Centric relation mysteries, Part 1: what is it and how do we find it?"

Let's say we're fabricating a crown or complete denture for our patient. When we take the bite registration, should we guide the mandible into centric relation? It depends. Here are the four cases where I want to find centric relation:
Removable dentures replacing a full arch or majority of the teeth
Crown and fixed partial denture restorations on a full arch or majority of the teeth
Implant reconstructions replacing a full arch or majority of the teeth
Occlusal equilibration to relieve temporomandibular disorder

Most dentists would agree that finding centric relation is a good practice when replacing or altering the full dentition of an arch. Regardless of the type of restoration, we'll need to record a consistent relationship between the maxilla and mandible that will be comfortable for the stomatognathic system. The same logic should apply when we are replacing a majority of the dentition of an arch.



Fig. 1: A full arch rebuilt with a combination of implant-supported restorations and all-ceramic crowns on natural teeth. Posterior stops and anterior guidance were achieved using centric relation as a stable and reproducible starting point.

However, we have a very different situation if we are working with the minority of the dentition of an arch. Fabricating a single crown, a three-unit fixed partial denture, or a removable partial denture that replaces a few teeth are some common examples. In these cases, finding centric relation is a waste of time. The teeth that we haven't altered will continue to guide the closing mandible into maximum intercuspation, regardless of the position of the condyles in the fossae.

So when does a minority become a majority? We will invite more academic arguments if we attempt to find a hard and fast rule. We could base our decision on the number of teeth, their position in the arch, whether or not they cross the midline, and so on. Perhaps a more practical perspective is to consider our ability to alter the remaining dentition. We should take our bite records in centric relation if we're able to make any necessary minor adjustments to the remaining dentition that will permit the patient to occlude in that position.

Altering the dentition to permit centric relation leads us to the fourth case: occlusal equilibration. The removal of occlusal interferences to centric relation is an accepted treatment for a myriad of symptoms associated with temporomandibular disorder. Careful diagnosis must rule out intracapsular disorders and other conditions with a similar presentation. However, if the source of the symptoms is tooth interferences, which fatigue the muscles of mastication, then we may modify the teeth to relieve the muscles. The basis of this treatment will be the mandibular position that rests the muscles responsible for its motion: centric relation.

The decision to record centric relation should be based upon the requirements of the patient. Asymptomatic patients who require minimal dentistry will often not benefit from this special jaw relationship. But when we are called upon to treat signs of occlusal-muscle disorder or rebuild an arch, centric relation offers us a reliable foundation.

Author bio
Chris Salierno, DDS, is a general dentist practicing in Melville, N.Y., and co-editor of Surgical-Restorative Resource e-newsletter. He lectures and writes about practice management and clinical dentistry. Additional content is available on his blog for dentists: www.thecuriousdentist.com. You may contact Dr. Salierno by email at drsalierno@gmail.com.