A novel non-narcotic approach to pain management: By the clock
Dr. P.K. Clark says "as needed for pain" (P.R.N) was all he was exposed to in his training years, but he has not always been satisfied with that approach. He has since been introduced to a better way: by the clock. Rather than wait for the pain to spike, the by the clock approach instructs the patient to take his or her medications at a preappointed time. Here, he explains how this non-narcotic approach to pain management has been a solid addition to postoperative pain control for his patients.
Dec 16th, 2014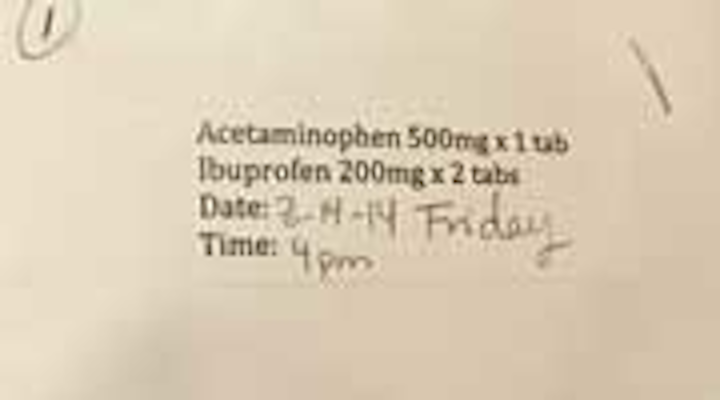 Efficacy and safety of drug therapy for the management of mild to acute postoperative pain typically involves orally administered analgesics such as ibuprofen, naproxen, acetaminophen, and tramadol. Combination formulations containing opioids and non-narcotics such as hydrocodone or oxycodone with acetaminophen or ibuprofen are also commonly prescribed. Recently there has been a tremendous crackdown on the ability of practitioners to prescribe narcotics as a result of government and federal intervention. Recent literature has shown similar therapeutic efficacy when using a combination therapy of ibuprofen and acetaminophen (I-P) as compared with narcotic counterparts. It is the contention of this author that I-P therapy can be more effective with fewer side effects than using narcotics if prescribed in the correct manner. Most clinicians will prescribe analgesics in a P.R.N. manner. This article attempts to put forth a new method of prescribing: By the clock. (Forward by Scott Froum, DDS)
"As needed for pain" (P.R.N) was all I was exposed to in my training years. Someone once said, "If you do what you've always done, you'll get what you've always got. I have not always been satisfied with the P.R.N. approach. My son is a fifth-year OMS resident at UCSF. He has helped me see beyond P.R.N. I was introduced to a better way: by the clock.
Rather than wait for the pain to spike, the by the clock approach instructs patients to take their medications at a preappointed time. This protocol makes perfect sense to me and has made a significant difference for my patients. Prior to making changes from P.R.N., I would have patients experience a pain spike. Once this pain was present, it was very difficult to get them comfortable again. Sometimes it would take half a weekend for the pain to finally subside. Many times if patients experience severe, unrelenting pain, their first instinct is to take more pain medication, which is not without consequences. Overdose, nausea, constipation, respiratory depression, etc., are all sequelae that can result from overmedicating. The effectiveness of by the clock postsurgical pain control protocol is based on the fact that pain mediation can be controlled in a temporal sequence by attacking both the intrinsic and extrinsic inflammatory pathways. Acetaminophen and ibuprofen do just that — attack and control both of the pathways if monitored prior to the onset of pain and in a regulated manner.
Presurgical protocol
Here's how this by the clock pre- and postsurgical protocol works. To begin, the patient needs to take 600 mg of Advil the night before surgery. Next, the patient needs to take another dose of 600 mg of Advil the morning of the surgery. If the patient has been instructed to take nothing by mouth (NPO) six hours prior to the surgery, it's acceptable to make an exception for medication with a little water. This presurgical component is vital to the efficacy of the postsurgical protocol. Without the loading dose of Advil in your patient's bloodstream, the results of comfortable recoveries are compromised.
Postsurgical protocol
The first step in postsurgical pain control is getting patients' medication onboard before they even leave the office. I am an advocate of an OTC cocktail of 500 mg Tylenol and 400 mg Advil by the clock every four hours. We give our patients a cup with the cocktail to swallow with an applesauce squeeze pack. The applesauce thickness helps with swallowing, especially with bilaterally numb patients. We believe the sugar in the applesauce also helps regain some blood-sugar levels that may be low because of the fasting NPO requirement of IV sedation. I learned that this first dose chairside prior to patient dismissal is critical to the protocol. Envelopes are then prepared with two Advil and one 500 mg Tylenol. On each of the envelopes (Fig. 1), we boldly mark the time that patients need to swallow the contents, even if that means waking up in the middle of the night. The perfect time to maximize the pain control is every four hours. Years ago, I would ask patients to follow my OTC by the clock regimen with varying results. Not until I dispensed the medication chairside with the premade pill packets did I realize its real potential. It's very important to get off on the right foot with this protocol. Patient compliance can be sketchy. However, we have seen dramatic improvement with the envelopes we give each of our surgery patients. I've become a real fan of this protocol.
If your patient's procedure is a big one — i.e., bilateral sinus augmentations with a bunch of implants — I would supply envelopes with pain meds for two or three days. For less invasive procedures, I would recommend one day of pain medication or one day's worth of envelopes. After the one or two days are complete, I would advise the P.R.N. approach. Different protocols would need to be used with your kidney- or liver-compromised patients.
The icing on the cake
In addition to this pain control protocol, we have one adjunctive therapy with the acronym of R.I.C.E.: rest, ice, compression, and elevation. As dentists we typically do not use cryotherapy to its full advantage. In my practice, however, we advocate four hours of nonstop compressive ice packs over the surgical site for the first day, with four additional hours of compressive ice on the second day. Elevation refers to the surgical site position relative to the patient's heart. We request that our patients sleep with two pillows or even in a La-Z-Boy lounge chair to help with this elevation.
I hope this info is helpful for your surgical outcomes. Give it a try. It has been a solid addition to postoperative pain control for our patients.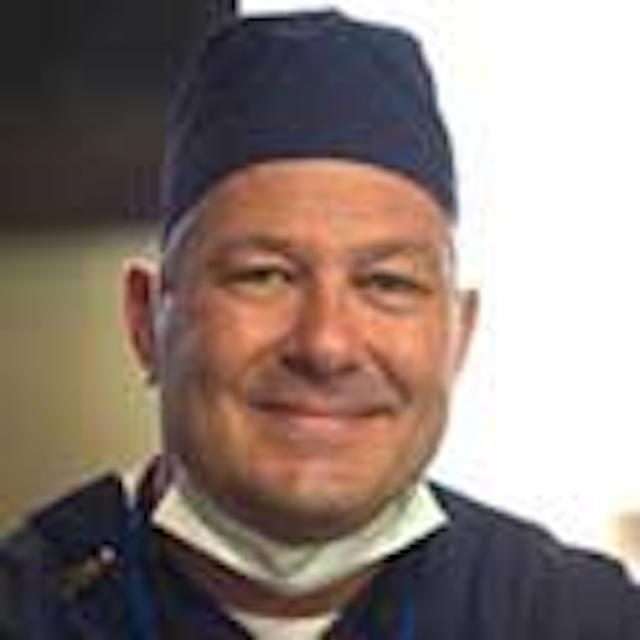 P.K. Clark, DMD, is a practicing dentist, lecturer, and surgical mentor. He received his DMD from Oregon Health Science University and has maintained a successful private practice in the Portland, Oregon, area for nearly 20 years. Dr. Clark founded the unique WhiteCap Institute, which has allowed him to spend time building relationships and teaching on subjects he is most passionate about. During Institute courses, he is also able to continue expanding his skills and knowledge as he maintains clinical practices in both Heber City, Utah, and Portland, Oregon. Dr. Clark is an active member in the dental community in societies including the International Congress of Oral Implantology, the American Academy of Implant Dentistry, the Academy of General Dentistry, and the American Dental Association. He and his wife Cheryl reside in Heber City, Utah, where he enjoys visits from his six children and many grandchildren. Dr. Clark is an avid boater and enjoys skiing, snowmobiling, four wheeling, and other outdoor activities.