Mini dental implants in stabilizing a loose lower denture
For the general dentist just starting out in implant dentistry, placement of mini dental implants can be more challenging than conventional implants. Dr. Jeffrey Kho says that although MDIs require a different skill set, they are a highly successful implant option to consider during prosthetic treatment planning for the edentulous mandible.
Jun 13th, 2012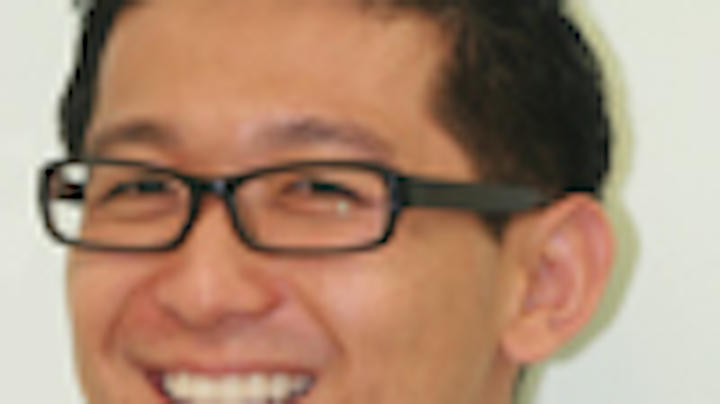 Many people in Australia are edentulous.(1) Those who have full dentures often complain of a loose lower denture. Despite our best efforts to fabricate a retentive prosthesis, an inadequate mandibular ridge results in a loose denture and an unhappy patient. Some of these patients are elderly and physically debilitated. Often, due to their health issues, they cannot undergo the surgery associated with conventional implant placement. Many do not have adequate funds to pay for comprehensive, expensive treatment plans. When an inadequate bone width is present for conventional implants, most practitioners think of bone grafting.(2) However, few patients desire, or can afford, bone grafting and the extra surgical procedures.

Mini dental implants were first used successfully as interim implants to support provisional prostheses, while conventional diameter implants were integrating.(2-3) When attempting to remove these interim mini implants, dentists found that they could not be easily removed, because they had already integrated with bone.(3) Mini dental implants (MDIs) are root-form implants ranging from 1.8 mm to 2.4 mm in diameter. Lengths range from 10 mm to 18 mm. They first received approval for long-term use in 2003.(2)

The main advantage of MDIs is the minimally invasive, single-stage placement procedure. The insertion of the implants does not require the raising of a flap and full-depth osteotomy. This technique requires turning of the MDI into bone through a pilot hole, but not a prepared bone site. Bleeding and postoperative discomfort are usually reduced, and healing time is shortened. Generally, MDIs are loaded immediately as long as primary stability is achieved.(2-8)

Click here to read the case report.