The power of preparation: How to ensure proper gingival zenith position for a single dental implant restoration
Simply put, preparation creates success. Dr. Adamo Notarantonio says there are three things you must focus on as you prepare for success in anterior implant esthetics: proper planning, placement, and the provisional.
Dec 13th, 2012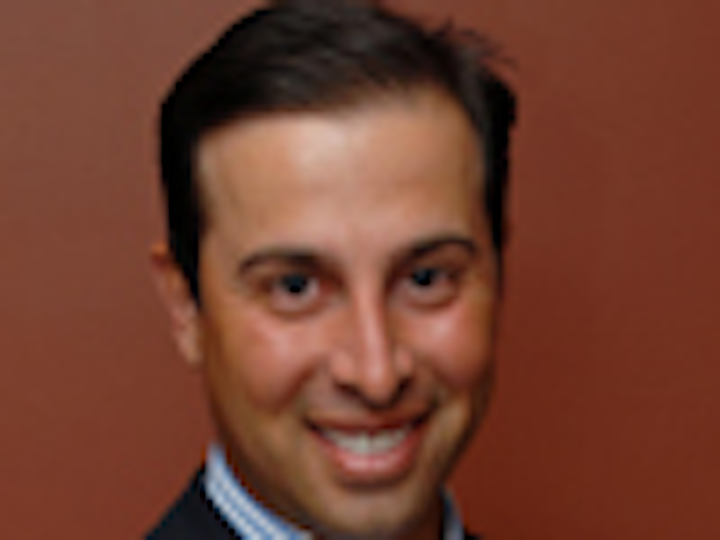 Editor's note: Dr. Adamo Notarantonio will be speaking at the Greater Long Island Dental Meeting in April 2013 on behalf of Surgical-Restorative Resource™.
Preparation is one aspect of life that, simply stated, creates success. When you are more prepared for a speech, you will feel more confident and most likely will do a better job. When you study hard for a test, you will usually get a better grade.
In sports, athletes will spend more time practicing their specific sport, such as fielding ground balls or shooting free throws, than they do competing. This is certainly the key to becoming a better athlete. Tiger Woods did not wake up being the best golfer in the world, nor is it just talent that got him there. He hit more golf balls by age 5 than most professionals do by age 13. So the old saying is definitely true — practice can make perfect.
Here are a few quotes regarding preparation by some very well-known coaches:
Anson Dorrance: "I think preparation is the absolute. All things you do before the game begins are certainly more important than whatever happens during the soccer game."

Bob Knight: "I think preparation. I think in-game adjustments are the most overrated thing in coaching. The team that's willing to prepare to win is going to be the team that wins. Most everybody plays to win, but it's preparing to win that I think is the most important thing in successful play."

Mike Krzyzewski: "Pregame preparation is much more important as far as the coach and player relationship in that I find most players, if they start a game and don't have the proper mind-set, it's very difficult to turn that around."
The same concept of preparation applies to dentistry, especially when it comes to anterior dental implants. If not properly planned, the result can be disastrous not only for the patient's smile, but for your patient's confidence in you as a practitioner.
Of all the problems that can occur with implant placement in the anterior, not controlling the zenith of gingival contour may be the most troublesome when it comes to anterior esthetics. Gingival zenith or height of gingival contour is defined as the apex of the gingival height. There are many ways to lose several millimeters of peri-implant mucosa, and it has been shown that even a 1 mm apical displacement of peri-implant mucosa may result in insurmountable limitations in anterior implant esthetics. Things such as deep implant placement, buccal resorption, and relative tooth eruption are just some of the things that can cause this loss of tissue.
How do we ensure proper gingival zenith position for a single dental implant restoration?
The answer is simple: proper planning, placement, and the provisional!
When planning surgery with my periodontist, we both decide where we want the zenith to be esthetically, and then plan implant placement 3 mm apical and 2 mm palatal to this location. Biologically speaking, this location will allow us to preserve the zenith from a placement standpoint. Keep in mind that we need to have the tissue healthy and under control prior to starting any procedure.
Now comes the tricky part — the provisional. Prosthetic control of peri-implant tissue is achieved by properly utilizing your abutment and provisional form. When placing the provisional, it is important to maintain gingival zenith. When fabricating a provisional, my rule of thumb is to create a flat or slightly convex surface facially and lingually, and a concave surface interproximally. This will minimize impingement on the tissue interproximally and, if anything, allow for "overgrown tissue" to develop. This tissue can be easily contoured prior to final placement to give an ideal esthetic gingival architecture.
Usain Bolt trained for years to prepare for a 10-second Olympic race, a race that made him a world superstar. He didn't walk up to the track the day of the Olympics and blow away the competition. He spent countless hours preparing physically and mentally for that one moment in the spotlight. The same dedication applies to dentistry. When an anterior implant case is planned properly among the surgeon, dentist, and ceramist, the result can be as rewarding as Olympic gold.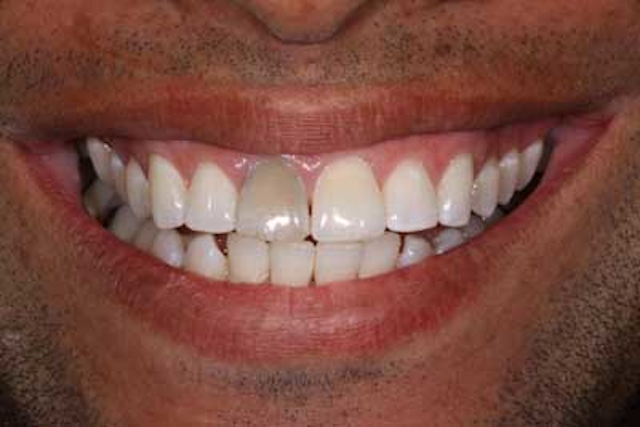 Before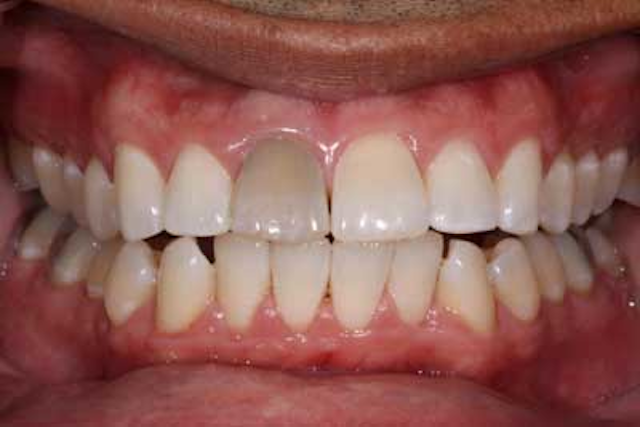 Before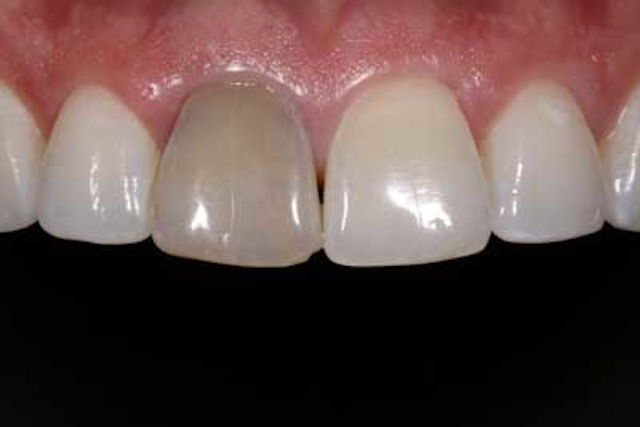 Before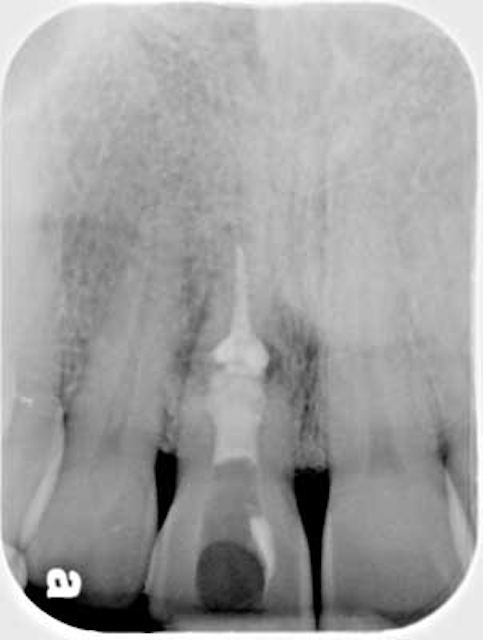 X-ray before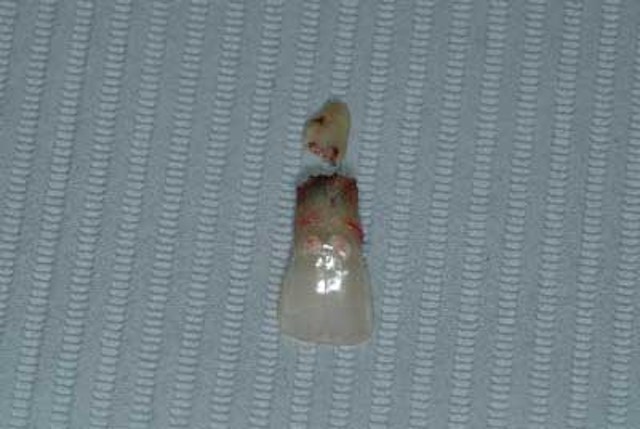 Extraction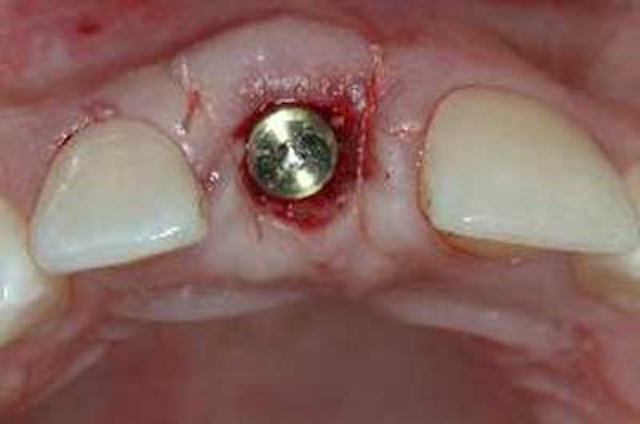 Implant placement



Placement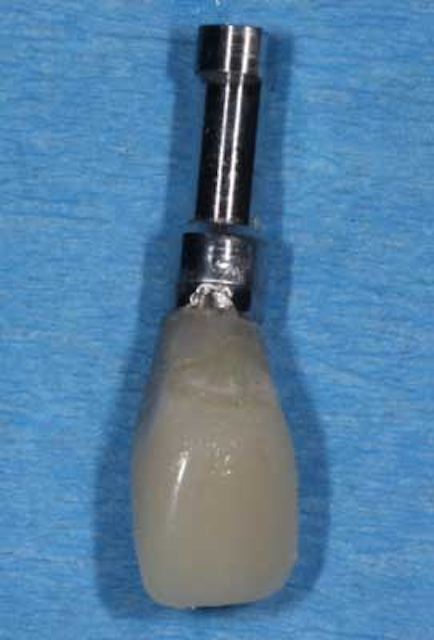 Shape of provisional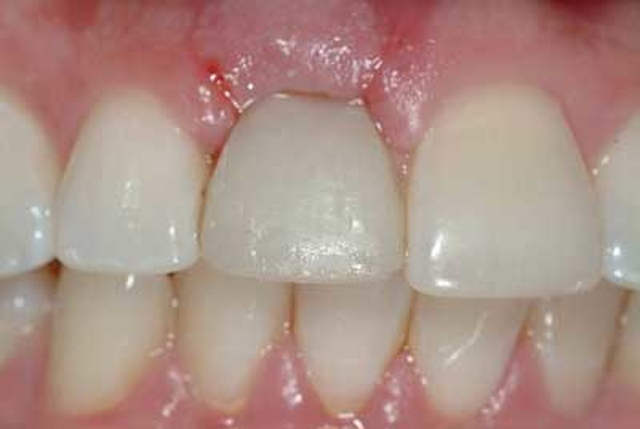 Provisional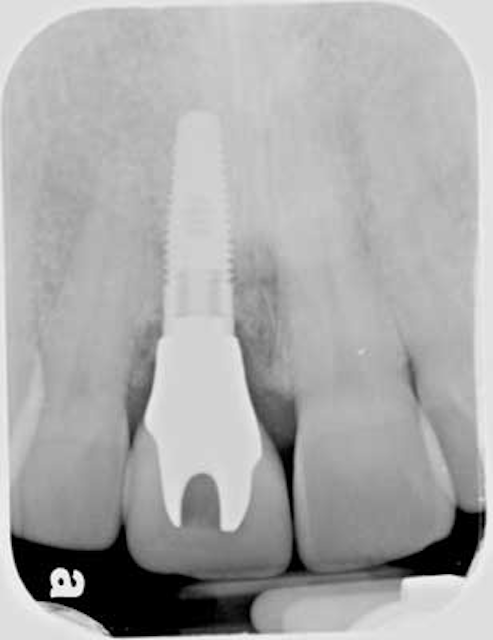 Final radiograph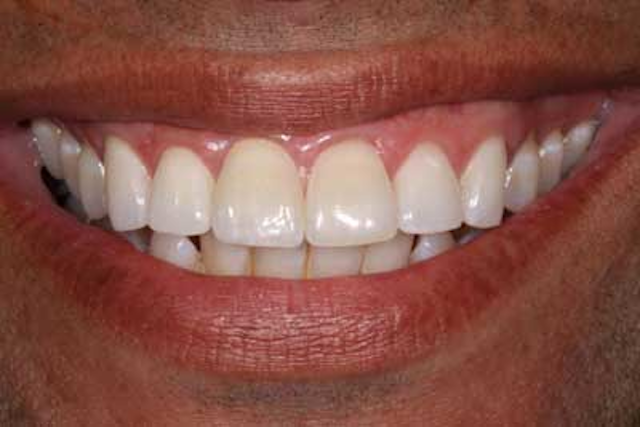 After



After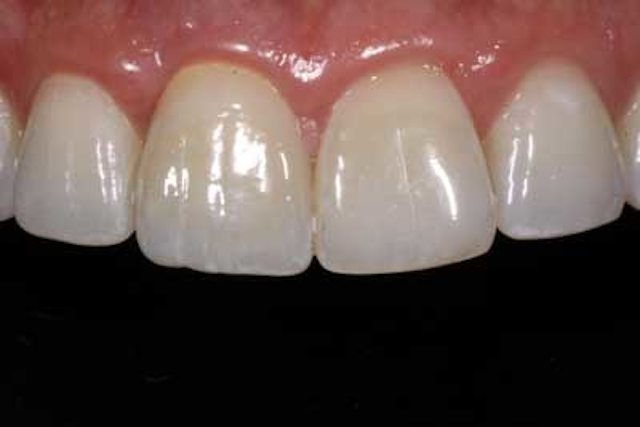 After

Author bio
Dr. Adamo Notarantonio is a graduate of the State University of New York at Stony Brook School of Dental Medicine (2002). He is a member of the American Dental Association, the Academy of General Dentistry, the American Equilibration Society, the American Academy of Cosmetic Dentistry, the Academy of Osseointegration, and the International Congress of Oral Implantologists. Dr. Notarantonio is a certified basic, intermediate, and advanced trainer for the CEREC 3D® chairside CAD/CAM system. He has completed The Dawson Academy Core Curriculum Series, with primary concentration on occlusion and the TMJ, and is currently training at the Kois Center under Dr. John Kois. He is certified in the surgical placement of dental implants, Invisalign® invisible braces, and CEREC® single-visit crowns/onlays. Dr. Notarantonio is highly experienced in all phases of cosmetic, implant, and restorative dentistry, and has recently received his fellowship in the International Congress of Oral Implantologists. He is only the second dentist in Suffolk County to achieve Accreditation status in the American Academy of Cosmetic Dentistry. Dr. Notarantonio volunteers for the AACD's Give Back A Smile (GBAS) program, which provides free consultations and dental treatment to restore the smiles of domestic violence survivors.